Real Homes is the homes website for the rest of us. The dwellers who are typically left out of the home equation can find a place here. Everyone deserves to love where they live, and we help make this possible. Small space occupants, renters, home sharers, first-time buyers, and anyone with flexible and mobile lifestyles are all welcome here.
Our goal is to make ordinary homes extraordinary with a focus on cost and value. We cover realistic, achievable ways to make your home special (think DIYs, renovations, upcycling, and editor-curated picks of affordable finds), and guide you on the best ways to save money when it comes to your space. You'll also find the best product picks, hot takes on trends, and helpful cleaning hacks. Whether you are renting with friends, living at home, or dwelling solo in a studio apartment, we have your back.
Thanks for inviting us in.
Meet the team
Learn more about our team below, or see our meet the team page for more fun details.
My favorite pastime when I was little was drawing my dream home (complete with marble staircase, swimming pool, and stables), so writing about property and interiors felt like my natural calling. En route to joining Real Homes, I was a newspaper reporter, editor of a regional magazine, and editorial manager for a travel company (who doesn't love a free holiday?). I joined Real Homes in 2015 as deputy editor and then become editor before taking on my current position, which focuses on video and events. In case you're wondering, I'm still waiting for that dream home... but these days I'd settle for a pantry and utility room over stables and a pool!
Though I probably couldn't have put my finger on it when I was younger, I've always been interested in how your home makes you feel. I often had 2 am bedroom rearranging sessions as a teen and my mom kindly allowed me to paint my beach-themed bedroom bright aqua (and bathroom bubblegum pink). My tastes have certainly changed, but I'm still deeply invested in how color, decor, and layout all contribute to a home you feel good in. Prior to my role at Real Homes, I worked as an editor at The Spruce and wrote and edited for several other sites, including Apartment Therapy, Forbes, MyDomaine, People, InStyle, and Real Simple. I'm all about decorating small spaces and helping renters and people sharing homes find ways of personalization.
I am the deputy editor at Real Homes and joined the team in January 2020. As an interior design aficionado, when I'm not developing evergreen content and furiously researching keywords, I am most definitely finding new ways to spruce up my rented space, usually involving a houseplant or two. I love the challenge that comes with making a room look stylish and feel homely, and my ultimate goal is to renovate the house of dreams, somewhere marvelously sunny with a wild and lavish garden, of course.
I've been writing for Real Homes since 2018, having first started as deals editor. Now, as head ecommerce editor, my team and I spend our time rounding up the best buys for your home — both in looks and practicality. As an expert when it comes to fragrancing your home, you'll find me writing about all of the latest (and best) buys to scent your space. My time is also spent talking with industry experts and PRs to ensure that we feature the very best deals for your home. You can also find words written by me on Ideal Home, Livingetc, Homes & Gardens, Gardeningetc, Woman & Home, and Country & Town House.
I'm the senior digital editor for Real Homes and joined in January 2021 working across the Future Homes Network brands and video show, which is packed full of ideas to help you make the most of your own home and garden. My obsession with interior design began at a tender age, glued to Changing Rooms on BBC. Fast forward 10 years and I was studying for a degree in textiles at university. After my degree, I lived and worked in the arts in Washington DC. On returning to the UK I kickstarted my career on women's and lifestyle titles such as InStyle, Red, and LUXE City Guides. Five years on and I was heading up the content strategy and digital presence on interiors brands Good Homes, Grand Designs and ICON. I really love making wherever I live a little haven and working to make it stylish and comfortable.
I am a commerce editor at Real Homes and joined the team in June 2021 having previously worked on Good Homes. Living in close proximity to Epping Forest, I am spoiled for choice with lush green spaces and also have a lovely English garden complete with a floral mélange of roses, lavender, jasmine, and an apple tree in my two-bed ground floor maisonette.
I joined the other side of the desk, as an ecommerce writer in April 2022, after managing PR efforts for a luxury bedding brand. Knowing the importance of getting a great night's sleep, I bring my bedding expertise to writing UK sleep buying guides across Ideal Homes, Livingetc, Homes & Gardens, Gardeningetc, and of course Real Homes. But with a background in art, my shopping skills don't stop at bed sheets. With an eye for design (and a minimal budget, mind), I love nothing more than searching for contemporary design dupes to upgrade the plain space of my rented East London flat.
I arrived at Real Homes after too long a career in newspapers (local and national). Following brief interludes as a news and court reporter, I found a natural home on the features desk (better hours, more perks) and bluffed my way to becoming a film critic/writer. Various multi-hyphenate roles followed, including editing numerous fashion, lifestyle and property magazines for the papers, before being unexpectedly offered a job at Real Homes as a sub then Assistant Editor.
I joined Real Homes magazine in 2016, and have been lucky enough to take on four different roles within the brand since. From styling real houses for photo shoots, to creating videos, and from managing the style and decorating content in the magazine to writing house tours, I've dabbled in many areas of Real Homes and I've loved every minute of it.
Art directing photo shoots, calling in gorgeous homewares, visiting and styling beautiful readers' homes, plus presenting on our in-house TV show, I can honestly say that being the style editor for Real Homes is varied as well as tons of fun. Rewind several years — okay maybe a decade or so — and I started my career pathway as a picture editor in California, which then led me to work in the magazine industry, styling for interior design agencies, as well as faux flower specialists. Oh, and did I mention I get to look at pretty interior pictures all day too?
I'm senior art editor on Real Homes magazine and have been designing the magazine for over 11 years. After an HND in design (typography), I fell in love with magazine design. After working on publications in everything from fashion and beauty to a soccer magazine in the States, my love of interior and graphic design collided when I started working on Real Homes. When I'm not trying to fit all the pesky words into the magazine (I'm convinced my colleagues all write too much), I can be found art directing house shoots or working with the web team on image and graphic choices.
I'm a content editor at Real Homes having previously worked as shopping editor on sister Future brands Country Homes & Interiors, and Livingetc. Growing up in Cornwall, I've always been a creative, saltwater soul, inspired by the beauty of the natural world. After studying interior design and decoration at university, I stumbled across the world of interior styling, which took me from coast to city, and beyond to Australia before serendipity landed me where I am today. I love working with creative minds, and discovering fresh, indie brands, and I am a firm believer that no home can have too many cushions, unruly blooms, or decorative details of happiness.
---
Future ecommerce team
Real Homes is supported by a team of product experts working across the Future Homes Network. They produce buying guides and reviews in their area of expertise across a number of titles, but are also contributors to Real Homes website, magazine and social media channels. See their tips on everything from scoring a deal to finding the best appliances.
I made my first foray into writing about homes nine years ago when I joined the Homebuilding & Renovating team as web editor. In 2015, I was made senior web editor for the (then Centaur) home brands including Real Homes. In 2020 we invited a host of successful interiors brands to join us here and Future and I now oversee product content for them all and serve as the editor in chief of homes ecommerce. When I bought my first house eight years ago, my love of interiors suddenly became a lot more hands on. It is an ongoing project but I have put our advice to good use, tiling a bathroom wall and converting my loft.
I started my Homes journey over at another Future title, TopTenReviews, where I delved deep into the world of homeware, picking up some very niche knowledge about everything from turkey fryers to riding lawnmowers. From there I moved over to LiveScience, where I helped grow ecommerce content that had a health and fitness focus. I'm now an ecommerce writer for Real Homes and other Future home sites, and I create buying guides and shopping edits that tell you about the best things for your space.
I joined the Real Homes team in February 2021 after working at another Future title, TopTenReviews. When I was there I wrote news, features, and a lot of deals content for the homes section, but I've always loved testing and reviewing small appliances. As head of reviews at Future, I look over our reviews and buying guides for anything from kitchen knives to air fryers, which means I have a permanently cluttered kitchen and a very full freezer. I'm a real homebody, and it goes without saying that my favorite room in any house will always be the kitchen. Cooking is one of my favorite things to do, but I understand that not everyone loves it quite as much as me, so I'm all about finding products that can save you time while complementing your kitchen design.
I fell in love with interior design when studying for a degree in surface pattern and printed textiles at Winchester School of Art. After time spent working in the design and interior industries, including styling and visual merchandising for several well-known brands, I'm now lucky enough to write for many of those interior publications I spent so many years poring over, including Livingetc, Homes & Gardens, Ideal Home, Gardeningetc, and of course, Real Homes; sourcing products and ideas to help you to bring the looks you love to life in your own home.
I joined the Real Homes team in February 2020 as appliances editor, heading up tech, mattresses, and, you guessed it, appliances. A shift in focus has meant that I now get thoroughly stuck into reviewing large appliances for the home. You may even see my name pop up on a write-up about a barbecue or pizza oven, too, across one of our sister publications such as Homes & Gardens, Livingetc, Gardeningetc, or Ideal Home. Everything about the home and garden brings me real joy, so it's a really lovely thing to say that I can cover this as part of my job, too.
I have had a life-long interest in and passion for interiors and the home, which always becomes most obvious when I attempt to make even the dreariest of rental properties into something cozy and beautiful. I have been writing about tech for the home since 2021 when I was brought on as the smart homes ecommerce editor for Future Homes after working on IT PRO, Den of Geek and Expert Reviews. I love showing how using smart tech in the home can make life easier, whether that's because you're a busy household or you have different needs.
I officially joined the Real Homes team in January 2021 to manage buying guide content in the US, keeping tabs on what's new and amazing, and trying those products out too to make recommendations about our top picks. As a savvy, price-conscious shopper myself, I always focus on both quality and value, with a discerning approach. I've previously worked on the commerce teams with Apartment Therapy, The Kitchn, The Spruce, The Spruce Eats, and MyDomaine, covering everything from major sales to new product launches. I credit my love of shopping and design to my mother, who really helped develop those habits at an early age, and now I get to make a living out of it… what could be better?
---
Real Homes contributors
Our contributors are industry experts and home enthusiasts. They have worked across a number of titles, bringing their expertise on design and products to the table – and we have the pleasure of sharing this with you on Real Homes.
I joined the Real Homes team in March 2020 ahead of our US launch, but I've written about homes, renovations and decor for more than ten years. I've worked with brands and publishers like Architectural Digest, Martha Stewart Living, Refinery29, Modern Luxury Interiors, Wayfair, New England Home, Amazon, The Design Network, and lots more. I currently live in Connecticut with my husband, two sons, baby daughter and our black lab. I now work on sister brand Homes & Gardens as Executive Editor.
Linda is a freelance journalist who has specialised in homes and interiors for the past 19 years, beginning on a trade rag for the Daily Mail Group and now writing full-time for the likes of Homes & Gardens, Livingetc, Country Homes & Interiors, and of course Real Homes. Linda is one of our resident mattress reviewers. In reviewing mattresses for us for more than two years, she has become something of a very opinionated expert. She lives in Devon with her cabinetmaker husband, two daughters and many pets, and is locked in an on-going battle to drag their red brick Victorian home out of 1970s swirly-carpet hell...
Sarah is a freelance journalist and editor writing for websites, national newspapers, and magazines. She's spent most of her journalistic career specialising in homes – long enough to see fridges become smart, decorating fashions embrace both minimalism and maximalism, and interiors that blur the indoor/outdoor link become a must-have. She loves testing the latest home appliances, revealing the trends in furnishings and fittings for every room, and investigating the benefits, costs and practicalities of home improvement. It's no big surprise that she likes to put what she writes about into practice, and is a serial house revamper. For Realhomes.com, Sarah reviews coffee machines and vacuum cleaners, taking them through their paces at home to give us an honest, real life review and comparison of every model.
Alex Temblador is a Mixed Latinx award-winning author and freelance writer based in Dallas, Texas. Her work in the home space has appeared in outlets like Homes & Gardens, Gardeningetc, Dwell, Architectural Digest, Culture Trip, and Neighborhoods.com, among many others. She writes reviews and buying guides for Real Homes, and has tested everything from mattresses and vacuum cleaners to fitness equipment in the name of product research.
I joined Realhomes.com in early 2018, before moving to fellow title, Livingetc as Digital Editor. I was until recently a renter, but have just bought my own home on a tight budget, meaning I often have to get pretty creative with what I can do to my place, but who doesn't love a challenge? Especially if that challenge involves lino flooring, woodchip walls and bathroom suites in various pastel hues... And I love to bring that approach to our readers.
After serving as an editor for luxury publications for nearly a decade, Ann Loynd Burton struck out on her own as a freelance writer covering design and lifestyle. Along with her work highlighting decor trends for Real Homes, Loynd Burton has covered interiors for such publications as Apartment Therapy, Aspire, Cottages & Gardens, and Galerie.
Kaitlyn is an experienced travel and lifestyle writer with a keen interest in interior decorating and home optimization. An avid traveler, she's currently splitting her time between her apartment in a century-old châteauesque building in Montreal and her cozy chalet in the woods (that she built with her own two hands... and many YouTube tutorials!). Her work has been published in Travel + Leisure, Tatler Asia, Forbes, Robb Report Singapore, and various other international publications.
Kelsey Mulvey is a freelance journalist in San Francisco, who covers all-things design and lifestyle. In addition to covering news, trends, and design for Real Homes, her work has been featured in publications like Architectural Digest, ELLE Decor, and Apartment Therapy, among others.
Terri Williams is a journalist with real estate, home improvement, and product review bylines at Realtor.com, Bob Vila, Yahoo, MSN, The San Francisco Chronicle, The Houston Chronicle, and Apartment Therapy. She also covers business topics, with bylines at USA Today, The Economist, US New & World Report, Verizon, and several other brands that you've probably heard of.
How to contact us
Get in touch to talk about collaborating with us, but please note we do not take part in link building. If you would like to advertise with us, read more about advertising opportunities.
There are lots of ways to get in touch with us:
Address
US: Future PLC, 135 W41st St, New York, NY 10036 Telephone: +1 212 378 0448
UK: Future PLC 121-141 Westbourne Terrace, London, W2 6JR Telephone: +44 (0)20 7042 4000
Real Homes Awards
We like to recognise people in the interiors industry who reflect the mission of Real Homes – that is, showing how any space can be turned into a great home with a little imagination.
The Real Homes Homes & Garden Awards is our yearly competition to find the very best transformations, from stunning kitchen extensions to bathroom makeovers. We look for people who have been savvy with space and budget, without compromising on style and offer a £1,000 prize to the winner.
Code of conduct
Real Homes is a member of the Independent Press Standards Organisation (which regulates the UK's magazine and newspaper industry). We abide by the Editors' Code of Practice and are committed to upholding the highest standards of journalism. If you think that we have not met those standards and want to make a complaint please contact realhomesdigital@futurenet.com (opens in new tab) or realhomes@futurenet.com (opens in new tab) for print matters. If we are unable to resolve your complaint, or if you would like more information about IPSO or the Editors' Code, contact IPSO on 0300 123 2220 or visit www.ipso.co.uk (opens in new tab).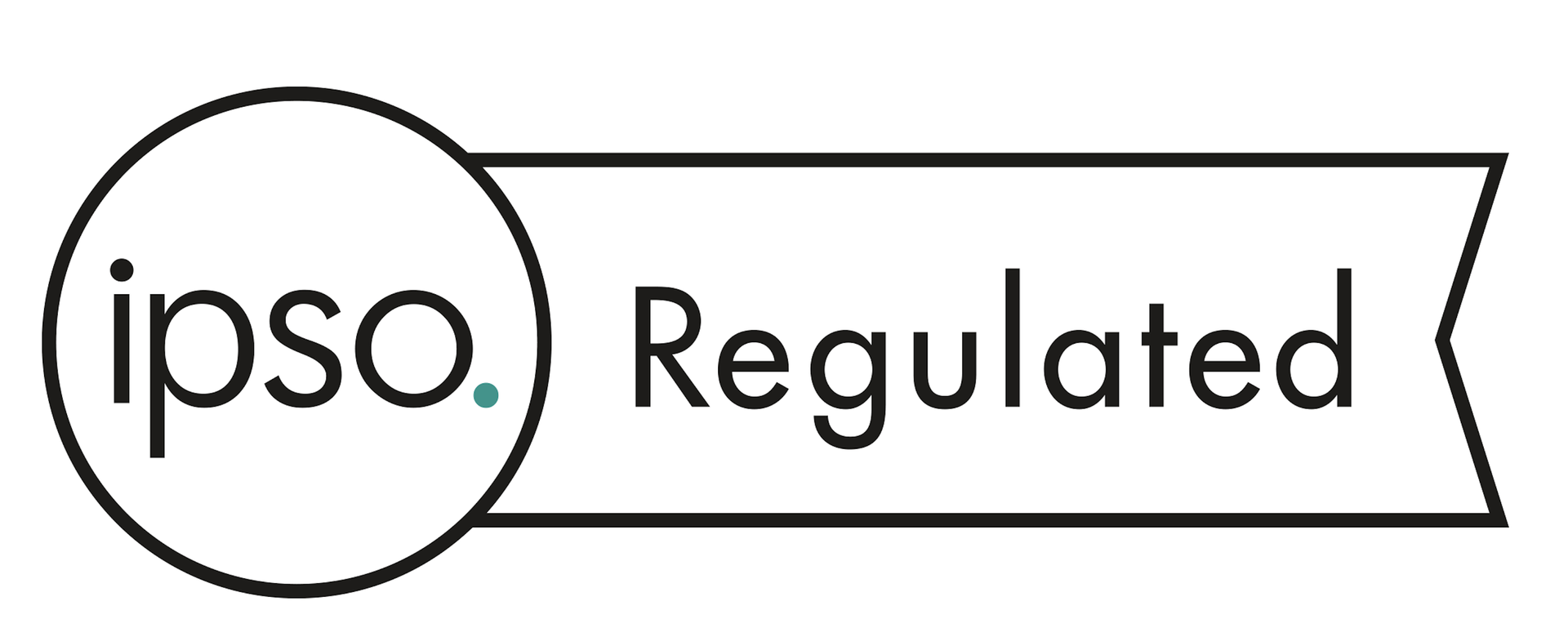 Product testing and reviews
There's no hiding it, the Real Homes team is unashamedly in love with all things home-related. Together, we have years of experience in these subjects, and use our hard-won knowledge to bring you the very best products at the very best prices.
Our buying guide best buys are carefully chosen by our journalists based on a combination of our own experience, rigorous in-house testing and in-depth research into expert reviews, user reviews and ratings. In other words, it's just as important to us to know and to report what you, the consumer, thinks about a product once you get it home, as it is to base our guides on our own knowledge and experts' reviews.
Our guides include many of the retailers you shop with, including our trusted merchants, so that the unbiased shortlist we bring you includes the best products on the market at the time of writing.
We sort through thousands of deals to offer the best prices from the most trustworthy retailers. You can support us by clicking these independently selected links, as we may earn a commission on any purchase you make, at no extra cost to you.
Our reviews are rated on a system of 1-5 stars, based on the criteria of: design desirability – how good does it look, and does it meet our style aspirations; durabililty – likelihood to perform as well; performance – might be comfort (sofas), might be power (pressure washers), might be speed or accuracy (kettles); point of difference – how much does it add to the overall sum of product innovation, Is it noticeably pushing things forward, or is it a copyist me-too; value for money – Real Homes is all about making all of the above achievable to everyone (that's not necessarily a case of the cheaper the better, but products get judged on value).
Our experienced reviewers give each product a score out of 25 for the criteria leading to an overall percentage which translates to a star rating (products getting over 100 out of 125 get a 5-star rating).
Five stars - denotes an outstanding product in all of the above criteria. It is rarely awarded, although we do aim to review the best quality product possible and the various industries' leaders, to ensure you'll be buying the best products for your homes. These 5-star (and 4.5 star) products are awarded a Real Homes Rated Gold badge which you'll see dotted around the site.
Four stars - an excellent product that delivers on all the key criteria and would be a good investment for our audience. If a product gets this rating it receives a Real Homes Rated Silver badge.
Three stars - a good score that denotes the product has elements of all of the above criteria. It is the standard rating for products that could be enjoyed by most of our audience. They are awarded a Real Homes Rated Bronze badge.
Two stars - denotes a product that significantly disappoints on one of the key criteria above - perhaps it's well-made but way overpriced, or looks good but feels uncomfortable.
One star - rarely used, but a one star review denotes a product we feel fails to deliver on several of the key criteria and is best avoided by most of our audience.
To ensure impartiality we are never paid for our reviews or for including a product. However we may earn an affiliate commission when you buy a product through our site. This does not impact our testing processes.
You can read more about our review process for full details.
Affiliate & advertising disclosure
We always aim to provide unbiased editorial created by our journalists and writers. We also need to pay our teams and website costs so we make money in a number of ways. We sometimes use affiliate links to products and services on retailer sites for which we can receive compensation if you click on those links or make purchases through them. From time to time we also publish advertorials (paid-for editorial content) and sponsored content on the site. When this is the case the content is clearly marked as sponsored or promoted, so you'll always know which content is editorial and which is not. Future PLC is our parent company and has an in-depth terms and conditions page with a lot more information that you can read right here.
How do we source our news?
Our team is committed to bringing the latest relevant property news to our audience of homeowners and renters. We primarily do this by interpreting market analysis for our particular audience, but we also create original research through our Real Homes Reports strand.
All news labelled Real Homes Reports has been produced from surveys conducted by Future PLC's Audience Insight team, via The Illuminate Panel (opens in new tab) – our proprietary reader survey utility.
Privacy policy
Real Homes is part of Future PLC. We are both fiercely committed to protecting your privacy. Please have a look at our in-depth privacy policy.